Published by admin |
07-07-2014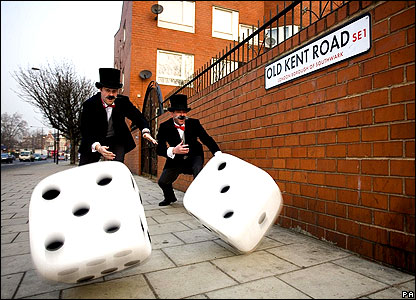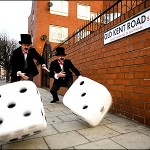 This slot machine is based on the game of Monopoly which is by far the most popular board game in the world. If people have not yet heard of Monopoly slot, they certainly would have heard of the board game on which it is based and the same features that made the board game so popular, are embodied into this slot, so its popularity is all but assured.
When you decide to play a Monopoly Slot you will have a variety of slots to choose from as, because of the popularity of the slot, several versions have already been released. All the versions are of course different in some way or other but all of them are based on the same board game and so include some of the same popular features and are therefore equally exciting.
The Here and Now version was the original and this is probably the one most similar to the actual board game although the movers have been modernized to include Mobile Phone, Rollerblades and a Cheeseburger. On this slot, just as in the original board game, you can move around a board full of properties and gain houses or hotels to place on them.
The Pass Go version is similar to the Here and Now version and includes a London Bus as one of the markers. The main bonus round on this version uses a 5 x 5 version of the original Monopoly Board and keeps the familiar corner squares of Go, Free Parking, Go to Jail and jail.
Once again, the Monopoly Multiplier is similar but on this version you can win a multiplier, the size of which depends on which of the 8 movers you choose to use.
The Mega jackpots version of the Monopoly Slot is similar to the Pass go version but, as the name implies, there is a progressive jackpot that can be won on this version.
The Monopoly Plus is the latest of these versions and features a mini slot game when you land on a property and there is a variety of wilds to be obtained.
Get 10 free spins and a 100% bonus up to £200 at Mr Green casino!