Published by admin |
13-10-2014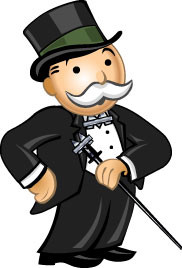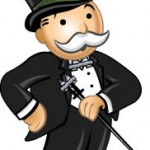 Although there are now several versions of Monopoly slots available to play, not all of them have Mr Monopoly appearing to increase the value of the properties like he does on this one. The Monopoly Plus slot is one of the more recent additions of the Monopoly slots and has the added Mr monopoly feature.
All of these versions of the slots are themed and based on the world famous, popular family board game which is the highest selling board game of all time and has kept two generations entertained. The game has been sold world–wide with possibly just the names on the properties changing, depending on where the game was to be sold.
Most of the versions, like this one, have a mini version of the original game played as their bonus rounds. Where this is the case, the boards used are instantly recognizable, as are most of the names on the squares, there properties and go and free parking and some even have utilities, stations or chance and community chest marked on the squares.
These bonus rounds are all played in the same way as the original board game was played, first you choose your mover from an updated assortment that may now include roller blades, a cheeseburger or a mobile phone. Once you have selected your mover, which may on some versions even afford you a win, you roll the dice to determine how many squares you are to move and the amount you win will be dependent on which square it is that you land on.
It is probably due to the fact that the original Monopoly game is so popular, that these slot machines have themselves become very popular. Some of the still increasing popularity of these slots is perhaps due to though, the variety with which these different Monopoly slots can offer, with some of them offering jackpots whilst others concentrate on providing far more, smaller wins. There are even versions that will appeal to those that like multipliers or perhaps free spins but they all are still based on the familiar board game.